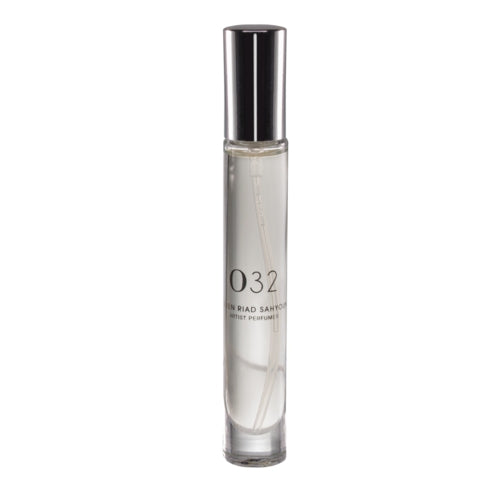 Whether crafting a scent that will transport you to the forests of Laos, or a precious jewel that spells out secret messages in the ancient Cuneiform alphabet of Babylon, Julien Riad Sahyoun is a consistently creative and emotive storyteller.
As a fine jewellery designer, Julien is known for his unisex creations. His jewels - such as the luxuriously textured Skin collection that ripples with an epidermis of gold and diamonds - sit just as comfortably on men as on wom en. This inclusive sentiment carries through to Julien Riad Sahyoun perfumes, the complex scents of which have been carefully constructed to complement us all.
The aroma Julien has summoned for his fragrance 032 takes you on a journey. Leading in with refreshing top notes of ltalian bergamot and blue ginger from Madagascar, the scent deepens, becoming warmer with benzoin, a tree resin found only in Laos that takes years to cultivate. Just as a master goldsmith must do with
precious gems from around the world, each perfume ingredient must be carefully selected, blended and balanced to create an adornment experience that will excite and delight even the most discerning and worldly of wearers.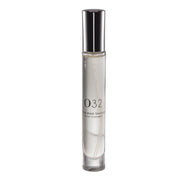 O32 Perfume, 9ml bottle